Project Overview
Client: Apollo Offshore - http://www.apollo-oe.com
Project Type: Commercial (Office Refurbishment)
Trades Supplied: Project management, joinery, plumbing, electrical, building, painting and decorating
Cost: Undisclosed
R&D Services were approached by engineering firm Apollo Offshore Engineering to assist with a complete office refurbishment and redesign with the project encompassing not only decorative changes but significant structural work to achieve the finished result.
After years of growth the business had organically outgrown the existing suite that they occupied within harbour office complex Waterloo Quay Properties but instead of moving completely sought options on expanding into the neighbouring office suite which was vacant.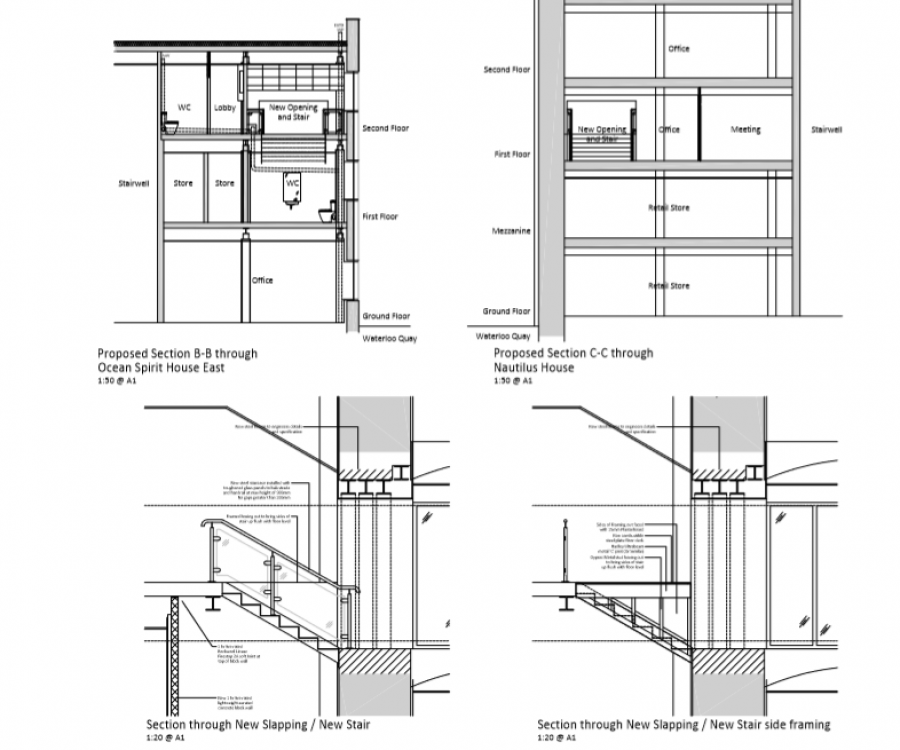 Whilst being the most logical option it did present significant structural challenges, least of all the 1 metre thick granite wall that separated the two suites but also the fact that the two suites occupied different floors.
The decision was taken to excavate the wall (a process that took 3 weekends and the required the closure of the harbour front) and build a staircase connecting both suites together.
---
For the project R&D Services supplied all trades and services managing the project on an end-to-end basis from design through to completion.
The result is one flowing office space with additional desk space, meeting rooms and break out areas as well as additional toilet facilities giving Apollo Offshore a space with room for further growth and a modern environment from which to run its operations.